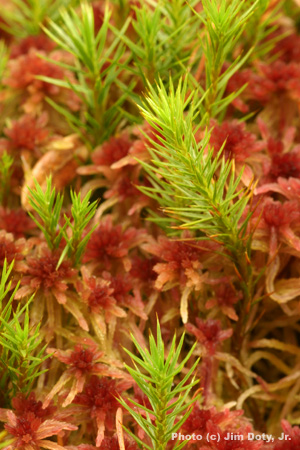 Bog, West Lake Nature Preserve, Michigan
- Photo (c) Jim Doty, Jr.
WILDFLOWER SEASON HAS STARTED
Nature photographers look forward to the first wildflowers of spring. The wildflower season is already in full swing in some parts of the country. You can read California flowers reports
here
.
Based on recent rainfall, they are expecting a good year at
Anza-Borrego Desert State Park
You can find more wildflower links on the bottom left side of my
LINKS
page.
It was wishful thinking I know, but I was checking out West Lake Nature Preserve in Portage, Michigan earlier this week. Some of the early moss looks good out in the bog, and there were some nice, crimson colored pitcher plant leaves. Early spring flowers are a few weeks away, depending on the weather. The tulips are just poking above the ground around the Portage library.
In central Ohio, some early flowers are just pushing through the ground. Can you tell I am anxious? It is going to be a while yet. You can always go to Franklin Park Conservatory to get your indoor flower fix until the outside flowers are ready. Don't miss the Chihuly exhibit at the
Conservatory
.
Wildflowers will be coming, maybe soon, to a location near you.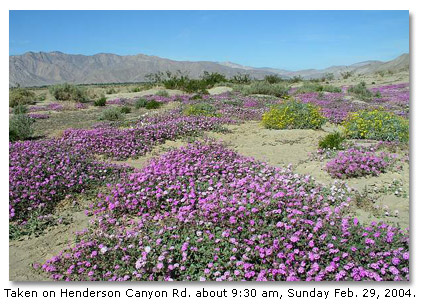 Photo by Carole, Anza-Borrego Desert State Park