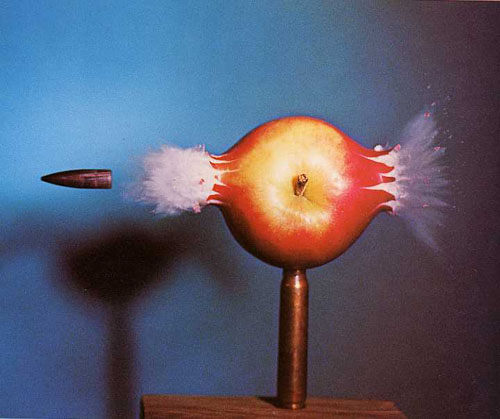 Photo by Harold Edgerton
Edgerton on the Cheap
Harold Edgerton
is famous for his high speed,
stroboscopic photography
. Some fellows have created a way to duplicate some of his photography on the cheap.
Three MIT students built the DOOMBOLT for $40 during a winter break and took photos of
exploding fruit
. Maybe not so elegant as Edgerton, but great fun.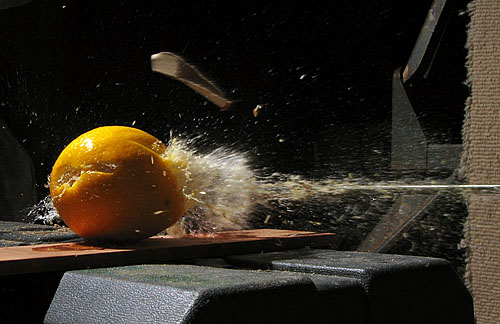 Photo by Isaac, Damon, and Reid