PHOTO OF THE DAY - BIGHORN SHEEP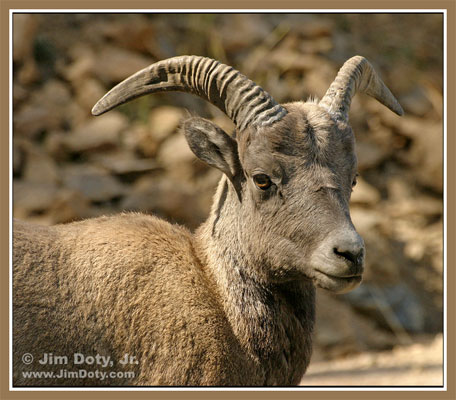 Bighorn Sheep, Guanella Pass, Colorado. Copyright (c) Jim Doty, Jr.
I had crested Guanella Pass and was heading north toward Georgetown, Colorado. I came around a curve and found two bighorn sheep. I took my first few photos right out the car window in case they ran off. (It is a good idea to have your camera and lenses nearby for unexpected photo opportunities.) They didn't spook, so I got out of the car, set up my tripod and took some more photos. As they fed they got closer and closer until I was able to get the photo above.
Canon 10D camera with EF 100-400mm IS lens.