PHOTO OF THE DAY - DANCER, BALLET MANILA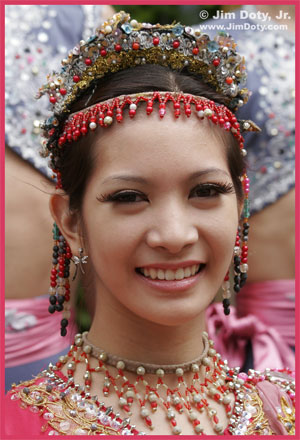 Dancer, Ballet Manila. Photo copyright (c) Jim Doty, Jr.
The annual Asian Festival in Columbus, Ohio is a great opportunity to take pictures. This photo of a dancer with Ballet Manila is one of my favorites for the day.
Ballet Manila
is on their 2005 U.S. tour.
The festival is held every spring on the Franklin Park Conservatory grounds on E. Broad Street. This year (2005) the festival is May 28-29. More information is at the the
festival website
.
The photo was taken with a Canon 20D digital SLR and the Canon EF 70-300 DO IS lens. The lens is sharp. On the full size digital file you can count every eyelash.
My online album of festival photos is
here
.