Nikon is Back! The D2X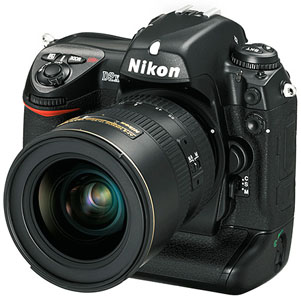 Nikon is back! The D2X is a superb digital camera with a high resolution, 12.84 megapixel CMOS sensor, and great features. This is a top level digital camera for those who want optimum performance and are willing to pay several thousand dollars to get it. It is the first digital camera to provide real competition to the superb Canon 1Ds Mark II, and for significantly less money. Competition is good for all of us and Canon may need to drop prices on current or future models.
DP Review gives this camera a HIGHLY RECOMMENDED rating, their highest. Read the glowing review
here
.