PHOTO OF THE DAY - FISHING, BIG THOMPSON RIVER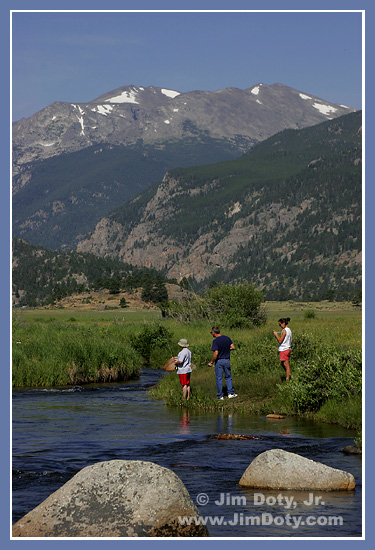 Fishing, Big thompson River, Rocky Mountain National Park.
Photo copyright (c) Jim Doty, Jr.
This stretch of the Big Thompson River flows through Moraine Park. My plan was to do a landscape photo. When I found this family fishing at my preferred location, incorporated them into the photo.
Canon 20D, 28-135mm lens at 80mm.