PHOTO OF THE DAY - RED ROCK LAKE, INDIAN PEAKS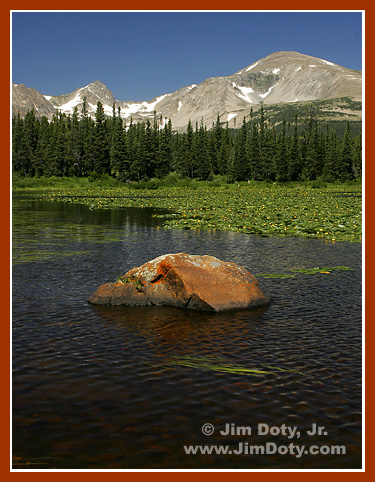 Red Rocks Lake and Indian Peaks. Photo copyright (c) Jim Doty, Jr.
Many of the rocks in Red Rocks Lake really do have a reddish tint, hence the name. It is popular for both fishing and photography. A lot of water lilies bloom in the summer. The Indian Peaks, named for tribes native to Colorado, form the backdrop.
Canon 20, 17-40mm lens at 38mm.