YOU CAN HELP - PART TWO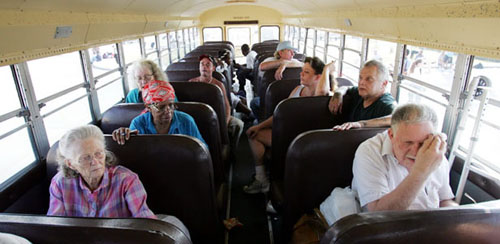 Galveston residents wait in a broken down bus to be evacuated from Galveston, Texas, as Hurricane Rita heads for the Texas Gulf Coast on Thursday. AP Photo/David J. Phillip.
Just a few weeks after Hurricane Katrina devasted the Gulf coast, Hurricane Rita has hit land. Fortunately, Hurricane Rita has not been nearly as costly in terms of lives lost, but there has been a lot of property damage and a lot of people have been displaced. Help is needed for the victims of both hurricanes.

Give to the
American Red Cross
, the
Salvation Army
, or the charity of your choice that is doing relief work in the aftermath of both hurricanes.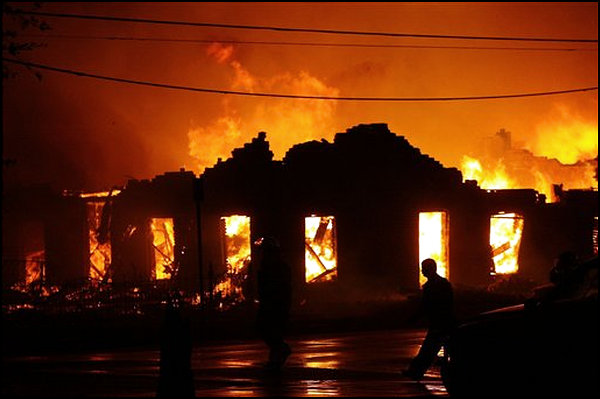 A fire burns in downtown Galveston, Texas as Hurricane Rita approaches the coast Friday, Sept. 23, 2005. AP Photo/David J. Phillip.