CANON LENS RECALL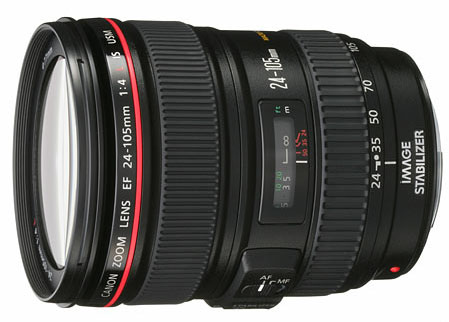 Canon EF 24-105mm f/4L IS USM lens
There is good news and bad news.
The good news is that this is an excellent lens, perhaps the best Canon mount walk-around lens in this focal length range. My article on this lens is
here
.
The bad news is that some early production samples of this lens may have a problem with excessive flare. Canon will
repair these lenses at no charge
.
Affected lenses have a control number less than 1000. Look on the rear lens mount for the letters UT followed by a four digit number. If it is less than 1000, your lens may need to be fixed. Some early lenses have the problem with flare and some do not. An example of the problem is
here
.
Canon is no longer shipping this lens and has recalled all dealer stock. When this lens is available again, the problem should be corrected.
This is why I usually recommend waiting a few months after a new product is introduced before buying it. This allows the manufacturers some time to work out the bugs. Do I follow my own advice? Usually but not always.
This is still a great lens and I intend to acquire one when they are back on the market and the flare problem is solved.
You can pre-order the CANON EF 24-105 f/4L IS USM LENS from
Amazon
or
Adorama
.