EPSON 2200 INK USAGE AND PRICE DROP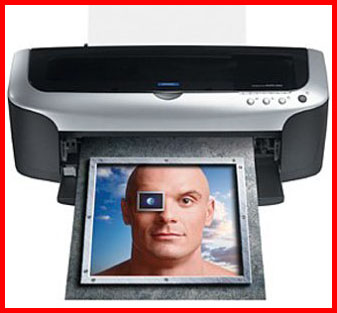 The Epson 2200 is still one of the two or three best archival printers in the $1,000 or less class and the price is dropping (currently around $620, see farther down in this article).
There are only a handful of digital inkjet printers that cost less than $1,000 and will give you a print life of 60 to 100 years. An analog (traditional, wet darkroom) print will last from 20 to 60 years so prints from the best archival printers will outlast a traditional photographic prints.
Two of the medium-large format (13x19 inch paper) archival printers are made by Epson, the recently announced R1800 (see
this post
) and the Epson 2200 which I have been using for about 2 1/2 years. The R1800 may be meant as a replacement for the 2200, but Epson isn't saying yet. In the mean time, the Epson 2200 is used by thousands of professionals, semi-pros, and serious amateurs to print and market their own photos. As prices continue to drop (a sign that it will be discontinued?), the Epson 2200 continues to be a very attractive proposition for photographers who want to print their own work.
I just posted a revised and expanded article on
Epson 2200 ink usage
.
So how much does a print cost? The bottom line is that ink for a photographic print costs less than 1.4 cents per square inch. A 7x10 inch print on letter size (8.5x11) Epson Premium Luster photographic paper (one of my favorites) will cost about 98 cents for the ink and another 59 cents for the paper for a total of $1.57 per print (USD, not counting tax).
My initial review of the Epson 2200 is
here
. Links on the bottom of the review page will take you to a sale on the Epson 2200 for less than $620 with free shipping (as of March 24). Or you can just go
here
.