WORLD'S MOST EXPENSIVE DIGITAL CAMERA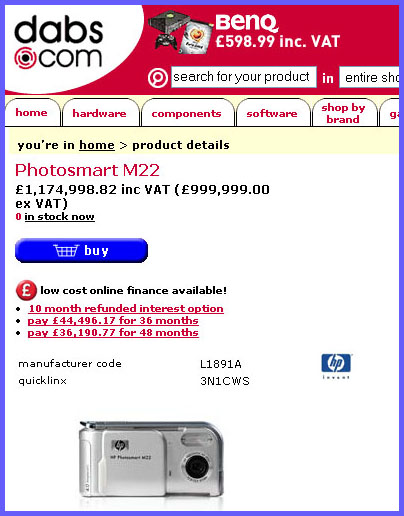 I thought Canon's high-end, digital SLRs were expensive at upwards of $8,000 dollars, but the price of this Hewlett-Packard point and shoot makes the Canon 1- series professional cameras seem like a bargain.
At least the price drops to 36,190 British pounds if you pay for it over 4 years. At todays exchange rate, that would be $67,700.08 (in US dollars).
I grabbed the screen captures above and below before someone changes the website. You can see the original page
here
(at least until someone finds the mistake).