FALL COLOR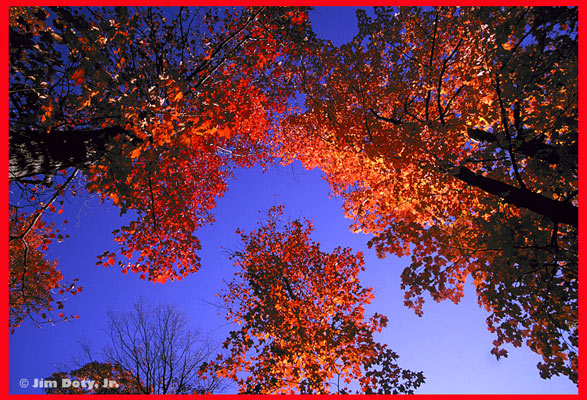 Fall Maples Leaves,l Michigan U.P. Photo copyright (c) Jim Doty, Jr.
The fall color season is here. I caught some great color in Colorado a couple of weeks ago before the wind and snow stripped many of the trees at higher elevations. According to recent reports, there is still some excellent color in some locations in the San Juan mountains of southwest Colorado.
There are also some great locations in the Eastern Sierra of California.
The peak of fall color is working its way across Michigan's Upper Peninsula. Peak color is still one to two weeks away in much of the lower peninsula of Michigan.
There is great color to be found in some places in New England.
Over the next few weeks, color will continue to work its way south. You can track and find the color from
fall color links
at my website.
Happy Shooting!