GREAT COMPUTER MOUSEShort List:
Logitech MX1000 Laser Cordless Mouse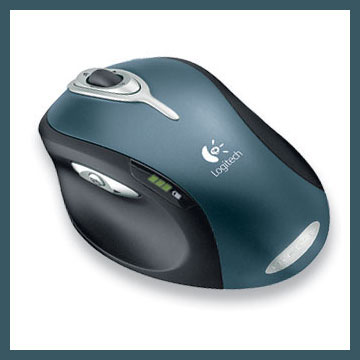 Christmas came early when I was given a Logitech MX1000 mouse. Installation was simple, plug in the power cord and plug the small base station/charger into the computer and charge the mouse. Windows XP found and installed the mouse automatically. Install the software to customize the buttons and controls.
I've gone through several mice while editing photos using various versions of Photoshop and Photoshop Elements. This mouse is terrific. It is fast and responsive with more precise control than any mouse I've used before. The laser technology provides a high degree of accuracy. No wonder it is so highly rated. Logitech info is
here
and there are great reviews all over the internet.
Save money, support this site, and buy yours here: