PHOTO OF THE DAY: SANTA'S HELPERS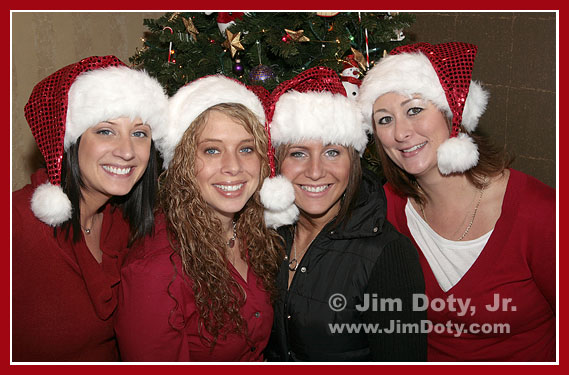 Santa's Helpers at Changes. Photo (c) Jim Doty, Jr.
I go to Changes to get my hair cut, not to take pictures. When I arrived today, several of the staff were dressed up like Santa's Helpers. They wanted a picture of themselves but none of them thought to bring a camera. They asked me if I had a camera with me (
I usually do
), so I took a few quick photos.